H&M
by Mark Liu
The rise of fast fashion in Australia means 6000 kg of clothing is dumped in landfill every 10 minutes. The ABC's War On Waste visualised this statistic by piling a giant mound of clothing waste in the middle of the city. So what to do about it?
Sustainable fashion experts advocate abstaining from buying fast fashion, promoting clothing swaps and repairing old clothing. Others suggest buying organic and ethically-sourced clothes or designing clothing using zero waste techniques. The hope is that greater transparency in supply chains will lead to an end to sweatshops and unsustainable fashion practices.
These are admirable initiatives, but they only reduce wastage or delay garments from ending up in landfill. They do not address the fact that the scale of fast fashion is so massive it can easily eclipse other sustainability initiatives. Nor do they address the wastefulness of existing technologies and the urgent need to research new ones.
Even if we could magically stop the global production of all garments, we would still need new, green technology to clean up the waste we have already created. There are long-term strategies for green technologies such as electric cars, but where are the major companies and research institutes developing the next generation of sustainable fashion technologies? The development of new synthetic biology technologies may be the key.
From catwalk to research
I would like to share my journey from zero waste fashion design pioneer to trans-disciplinary fashion researcher to highlight the challenges faced by sustainable fashion and the need for more research.
Ten years ago, I presented my "Zero-Waste" Fashion collection at London Fashion Week. I and other sustainable designers at the time took the waste streams of other industries such as scrap materials and leftover fabric and created our collections from them. I was selected for "Estethica", a new initiative created by sustainable fashion gurus Orsola De Castro, Filippo Ricci and Anna Orsini from the British Fashion Council. Sustainable fashion was shown on London catwalks next to luxury fashion – a revolutionary step for the time.
I pioneered a way of creating tailored, high fashion garments so that all the pieces of a garment fitted together like a jigsaw puzzle and no waste was created. Conventional pattern cutting creates about 15% wastage of material, even if the pattern has been optimised by a computer. I wanted to systemically change the way clothing was made.
But the problem with zero-waste design is that it is very difficult to create. It requires a skilled designer to simultaneously imagine the garment as a 3D item and a flat pattern, while trying to fit the pieces together like a jigsaw. It is easy to make an unfitted or baggy garment, but creating something that looks good and fits the body was a real challenge.
Even after all these years, most contemporary zero-waste fashion is still not tailored to the body. I practised this technique for years to master it. It required breaking all the rules of conventional pattern-making and creating new techniques based on advanced mathematics.
These were exciting times. Our fabrics were organic, we made everything locally and ensured everyone was paid an ethical wage. The press loved our story. But problems started to emerge when it came to sales. We had to sell more expensive garments, using a smaller range of fabrics – our materials and labour costs were higher than those of companies that produced overseas. Often fashion buyers would say they loved what we did, but after looking at the price tag would politely take their business elsewhere.
As a sustainable fashion designer, my impact was limited. It was also impossible to teach zero-waste fashion design without explaining how advanced mathematics applied to it. It was time to try a new approach, so I decided to apply science and maths to traditional fashion techniques.
My PhD research explored the underlying geometry of fashion pattern-making. Combining fashion with science allowed the traditional techniques and artistry of making garments to be explained and communicated to scientist and engineers.
In the meantime, fast fashion companies rapidly expanded, with Zara, Topshop and H&M reaching Australia by 2011. They produced massive amounts of cheap products making low margins on each garment. Consumers quickly became addicted to the instant gratification of this retail experience. The size and scale of their production produced hundreds of tonnes of garments every day.
The limits of fashion technology
Fast fashion companies such as H&M have developed recycling initiatives in which consumers can exchange old clothing for discount vouchers. This is supposed to prevent clothing from going to landfill, instead recycling it into new clothing.
However, there are those who are sceptical of H&M's recycling process. In 2016, investigative journalist Lucy Siegle crunched the numbers and concluded that "it appears it would take 12 years for H&M to use up 1,000 tons of fashion waste". This, she said, was the amount of clothing they produce in about 48 hours.
A 2016 H&M sustainability report reveals that only 0.7% of their clothes are actually made from recycled or other sustainably-sourced materials. In the report, H&M acknowledges :
Today, this is not possible because the technology for recycling is limited. For this reason, the share of recycled materials in our products is still relatively small.
In fact, their 2016 annual report states that more research is needed:
if a greater proportion of recycled fibres is to be added to the garments without compromising quality, and also to be able to separate fibres contained in mixed materials.
Sustainable technologies strive for a "circular economy", in which materials can be infinitely recycled. Yet this technology is only in its infancy and needs much more research funding. H&M's Global Change Award funds five start-up companies with a total of 1 million Euros for new solutions. Contrast this with the millions required by the most basic Silicon Valley start-ups or billions for major green technology companies such as Tesla or SolarCity. There is a dire need for disruptive new fashion technology.
Many of the promising new technologies require getting bacteria or fungi to grow or biodegrade the fabrics for us – this is a shift to researching the fundamental technologies behind fashion items.
For example, it takes 2700L of water and over 120 days to grow enough cotton to make a T-shirt. However, in nature, bacteria such as "acetobacter xylinum" can grow a sheet of cellulose in hours. Clothing grown from bacteria has been pioneered by Dr Suzanne Lee. If a breakthrough can be made so that commercially grown cotton can be grown from bacteria, it may be possible to replace cotton fields with more efficient bacteria vats.
But why just stick with cotton? Fabrics can be generated from milk, seaweed, crab shells, banana waste or coconut waste. Companies such as Ecovate can feed fabric fibres to mushroom spore called mycelium to create bioplastics or biodegradable packaging for companies such as Dell. Adidas has 3D printed a biodegradable shoe from spider silk developed by AM silk.
Although I began my journey as a fashion designer, a new generation of materials and technologies has pulled me from the catwalk into the science lab. To address these complex issues, collaboration between designers, scientist, engineers and business people has become essential.
To clean up the past and address the waste problems of the future, further investment in fashion technology is urgently needed.
*This story first appeared on The Conversation
Millennial consumers have started to question how their clothes are made but consumers of all ages need to do more to tackle fashion labor abuses, according to a British lawmaker and sustainable fashion campaigner. Baroness Lola Young said young people are increasingly engaged with political and economic issues and willing to fight on social causes – and labor abuses in the garment industry were no exception.
Young said harnessing this energy was vital to revolutionize the fashion industry which has come under pressure since more than 1,100 workers died in the Rana Plaza factory collapse in Bangladesh in 2013. "A lot of young people are very concerned about a whole range of social justice issues and therefore are quite willing to go into the fray when they know what is going on," said Young, who founded an All-Party Parliamentary Group on Ethics and Sustainability in Fashion.
She further states that transforming consumer behavior in the West and changing the model of the "throwaway disposable society" is an important way to tackle labor abuses, particularly in the fast fashion sector.
Many big fashion brands have been criticized for failing to improve the conditions for workers in their global supply chains – from poor health and safety standards and long working hours to low pay and bans on forming trade unions.
The Way Forward
According to Young, while young people could often not afford more expensive clothing, she hoped exchange ventures at retailers such as Sweden's H&M – where customers return old clothes for recycling in return for vouchers – could show a new way forward. She said they are also getting more engaged even as many have concerns over a period of global instability.
"Paradoxically, what feels like current political volatility has made some people sit up and think: 'What are we doing here? We've got to take more control over what's happening in this world and fight some of these injustices much more openly,'" Young said in an interview. She said different sectors of the fashion industry – from fast fashion to haute couture – had different challenges and will have to take different approaches to the problems.
Yet Young added that fully addressing the issues surrounding the supply chain was a "big ask" for the industry as "we need to look again fundamentally at how the garment industry works." She further noted, "You really need to look at your business models because they're not delivering this ethical industry that many of us would like to see."
Young said that while Western awareness of the issues has grown recently, many people still do not think about where their clothes come from until their attention is drawn by a large-scale event such as the Rana Plaza disaster. Young said one of most effective ways to tackle the problems would be to support organizations working on the ground to implement an effective monitoring system that would empower workers and enable them to fight for better conditions.
She emphasized the urgency of tackling these issues. "Time is running out in relation to the environment, time is running in terms of the dreadful impact that it's having on various communities and individuals around the world. So you've got to get on and do something really really quickly," she said.
*This story first appeared on The Fashion Law
With a new same-day delivery service, it's going to try.
By Eliza Brooke
When Rent the Runway launched in 2009, offering shoppers a relatively inexpensive way to rent out designer clothing for a few days, customers booked their outfits for weddings and special occasions three weeks ahead. Eight years later, that window has narrowed to days and, in many cases, hours.
"Our customers' entire lives are on-demand," says CEO Jennifer Hyman. "They're not planning anything in advance."
So to meet the wants of those Hotel Tonight-ing, Seamless-ing, Uber-ing shoppers, Rent the Runway is going on-demand, too. Today, it's launching same-day delivery in New York, promising to deliver orders to shoppers by 5 p.m. if they book by noon.
You could say that Rent the Runway is trying to compete with Net-a-Porter and Barneys, both of which offer same-day delivery in parts of New York, or that it's trying to get a slice (a sliver, really) of Amazon's Prime Now action. But Hyman says that it's mainly looking to cut into fast fashion's stranglehold on day-of purchases. For women who work and live within subway distance of a Zara, it's all too easy to put off buying something for a nice event until the very last minute, because you know that when you walk through those doors you'll be able to find something that's on-point and inexpensive, fast.
"Today, the only real options from a value perspective and a distribution perspective are H&M, Zara, T.J. Maxx, and Forever 21," Hyman says. "If I get asked on a date tonight, the probability that I'm going to go all the way to Saks and spend $1,000 on that outfit is zero."
Rent the Runway offers product from high-end designers like Oscar de la Renta, Giambattista Valli, and Proenza Schouler, but some of its dresses hit as low as $30. That's the price point that could persuade people to test out its same-day service instead of hitting up a chain store. And for anyone who feels gross about the disposable clothing culture attached to the fast fashion industry, buying into Rent the Runway's cycle of reuse (which does incur the environmental costs of dry cleaning) may be extra appealing.
In recent years, the startup has been trying to cement itself as a go-to for everyday clothing as well as event dressing, and it's expanded its assortment accordingly with trousers and tops and rompers. Same-day delivery helps push it toward that goal.
Hyman says Rent the Runway is looking to expand same-day delivery to other major cities by the fall. If all goes well, Chicago, DC, LA, and San Francisco could be up next.
*This story first appeared on Racked
By Lucy Seigle
Every year millions of garments are discarded as consumers ditch fast-fashion styles for a new wardrobe. At last the industry is acting – but more has to be done
Facebook users will be familiar with the On This Day feature. From time to time it greets you with a blast from your relatively recent past. Some find it unnerving, especially if it's a picture with an ex, for example. But my eye is always drawn to the clothes. Whatever happened to that handbag? Do you still wear those jeans?
If it's an image from more than three years ago, then the answer is probably "no". According to a recent report from Wrap (the Waste and Resources Action Programme), the average piece of clothing in the UK lasts for 3.3 years before being discarded. Other research puts the lifespan of UK garments at 2.2 years. For a younger demographic, you can probably halve that. A UK-based fashion company tells its buyers to remember that a dress will stay in the owner's wardrobe for only five weeks.
The way we get dressed now has virtually nothing in common with the behaviour of previous generations, for whom one garment could be worn for decades. Wrap estimates that we purchased 1.13m tonnes of new clothing last year in the UK. While an estimated £30bn-worth hangs about gathering dust – Tinie Tempah's refrain "I have so many clothes, I keep some at my aunt's house" was spot on – an unpalatable quantity goes in the bin. A survey commissioned by Sainsbury's last spring found that 235m items ended up on landfill sites as people readied their wardrobes for summer. Surely we can do better than this?
Vivienne Westwood – never one to miss an opportunity to call her legion of fans to action – thinks we can. "It's about quality, not quantity – not landfill," she said recently at one of her own shows. Hot on her heels, Vetements, very much the "it" brand of our times, made its own statement last week. The label filled the windows of Saks Fifth Avenue in New York – one of the commercial hotspots of global fashion retail – not with its latest collection, but with waste garments en route to a recycling charity.
But it was Stella McCartney who really upped the ante, electing to shoot her latest collection on a Scottish landfill site. Models lay across the rusted husks of old cars and languished on top of household waste. From a sustainability perspective, Stella McCartney is the luxury Kering group's top-performing brand. Much of this success is based on McCartney's own personal resolve. It's clear that the landfill backdrop is not just an interesting aesthetic to her.
Now there's an obvious contradiction between selling fashion and instructing us to buy less, but what these designers are calling for is some sanity in an industry now rated as the fifth-most polluting on the planet.
The fashion industry has developed a pretty terrible reputation – not least for exploitation of human capital, outsourcing production to the world's lowest-wage economies. Four years ago, 1,133 garment workers were killed in Dhaka, Bangladesh, while producing clothing for high-street brands and their subsidiaries. After that, many worried what was next.
For those in and around the industry, garment waste has long been rumoured to be the next big scandal. Globally, levels of production and consumption are forecast to increase as fashion waste becomes an environmental crisis to rival plastic pollution in oceans. This is a tale of over-production and supply, powered by the relentless "fast fashion" system of production that over the past three decades has revolutionised both the way we dress and the way clothing is produced – and not often for the better.
Much of the waste in the fashion industry is hidden along a chaotic supply chain and doesn't make it into the environmental accounting that underpins a Wrap report. Perhaps the worst of it comes in the form of readymade garments, assembled and sewn but discarded because of an order mistake or an issue with the colour. According to industry insiders, this waste represents 3-5% of every factory's inventory (and a large factory in Dhaka can produce 240m pieces a year).
There is no verified figure for the amount of clothing produced globally each year (predominantly in low-wage textile hotspots like Dhaka without waste management systems) but my own research puts it between 80bn and 100bn garments. That means a lot of hidden fashion waste.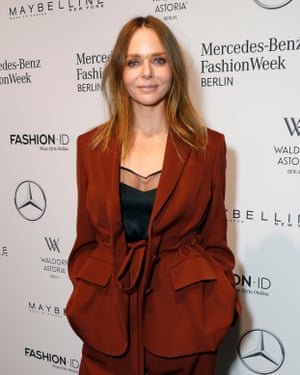 Where it becomes highly visible is on the outskirts of big production areas, such as the garment districts of Dhaka. This is where the production waste leaves the factories and is absorbed by the air and earth in the local community. Waste from the cutting room (called jhut) often ends up in so-called go-downs. These makeshift sorting operations are the stuff of legend in Dhaka, with fires a regular occurrence. But what happens to all the rest?
"You don't even want to know," says Estonian designer and clothing waste researcher Reet Aus, who spends a lot of time following unwanted garments out of factory gates. "You see it by the side of the road being sold, or just dumped, but a lot is burned," she says. "I know a brick factory near the garment district where the main fuel is garment waste. You can't really see anything around there, the pollution is terrible. Remember that thanks to the chemicals and finishing agents, used textile waste is basically toxic waste."
Meanwhile, the urge to buy grows stronger as clothes shopping takes on a quasi-addictive quality. And let's be honest here, are the fast-fashion corporations with their extraordinary profits likely to do anything about consumption, the driver of waste and the driver of the industry's impact? Their business model, after all, depends on it.
Increasingly these brands are signposting a way of allowing us to have our cake and eat it. They are buying into recycling schemes and investing in competitions to close the loop on textile fibres. The idea is that if they can collect waste garments and regenerate fibres to be used in new garments, the impact of fast fashion can be negated.
The trouble is, it's hard to buy into. I have been critical of brands overclaiming in this area before, particularly when I looked at the numbers around H&M's recycling week in 2016. In truth, there are quite a few technical barriers to closing the fashion loop – that is, regenerating fibre from an old, unloved outfit, spinning and making it into something else, all within a timeframe and quality that's interesting to the consumer.
"Every fabric is different," says Aus, "so one garment might contain a blend of different fabrics. On top of that, you have to strip out the zippers and buttons inherent in post-consumer fashion waste." So while a consumer may believe that a loved jumper or sundress is going to be magically regenerated into a new item, in practice your old T-shirt is probably going into a well-worn recycling network.
She and her team have developed software to keep track of potential garment waste data during production, which she is trialling with a large manufacturer: Beximco in Bangladesh. By getting information about the volume and material of leftover textiles, she can design that material back into a product before it becomes waste. "I'd rather not produce waste in the first place," she reasons. "Plus, this is a better system for large brands who find recycling and regeneration difficult. That is easier for smaller, more agile companies." This means some of fashion's big lessons about its waste may come from unlikely parts of the apparel world. For once, the smaller companies have a chance to steal.
Tom Kay, the founder of Cornish outdoor brand Finisterre, is addressing a waste problem highly relevant to his customer and doesn't care that it might seem niche to the rest of us. "The average neoprene wetsuit only lasts two years," he says. "We've redesigned with wider seam tape and better stitching but it still only lasts probably for three. It would be disastrous for these things to be dumped, but there's nowhere for them to go. That's why you see them piled up in people's garages."
Last week, he launched an intriguing job advert in partnership with Exeter University: a £26,000-a-year position, paid by Finisterre, to be filled by a materials scientist who shares his dream of making wetsuits from wetsuits. "We don't know how it will go, but I'm excited," he said.
The Figures
■ Last year 1,130,000 tonnes of new clothing was purchased in the UK – an increase of 200,000 tonnes since 2012.
■ Fashion in the UK lasts an average of 3.3 years before a garment is discarded.
■ Extending the life of a garment by an extra nine months reduces its environmental impact by 20-30%.
■ Providing one tonne of clothing for direct re-use by giving it to a charity shop or selling it online can result in a net greenhouse gas saving of 11 tonnes of carbon dioxide equivalent.
*This story first appeared on The Guardian
This week, representatives from all the major brands – from fast fashion retailers like H&M, Asos and Zara, through to luxury labels like Burberry and Swarowski – are gathering in Copenhagen to discuss sustainability in the global fashion industry.
The fashion industry is one of the most lucrative and destructive industries on earth. It generates €1.5 trillion every year and produces over a billion clothes every year. With global garment production set to increase by 63% by 2030, this model is reaching its physical limit.
This year's Copenhagen Fashion Summit is focusing  on "circularity" – an industry buzzword that promises relief to the problem of limited resources within one of the world's most resource intensive industries. In 2015, the fashion industry consumed nearly 80 billion cubic meters of fresh water, emitted over a million tonnes of CO2 and produced 92 million tonnes of waste. The Summit admits that the industry has a disastrous environmental impact and that we face "increasingly higher risk of destabilising the state of the planet, which would result in sudden and irreversible environmental changes".
While their focus on circularity sounds promising, it's simply not enough.
Industry leaders rarely talk about the real solution: reducing the overall volume of production. All their talk about sustainable investing and innovative new materials and technologies comes under the assumption that the industry continues to grow. But unlimited growth is impossible on a planet with finite resources.
The industry wants to place the responsibility on consumers to educate themselves and recycle their own clothes, while continuing to heavily market cheap fast fashion at us.
Real change is not going to happen without investing in designs and strategies to extend the life of clothing and reduce the environmental impact of production at the design stage. Fashion brands need to redefine their marketing strategies and start involving customers in a new narrative where people buy less and clothes are more durable and repairable. We need to slow down.
It's not enough to sell customers placebo solutions that ultimately leave shopping patterns untouched and guilt free. Even if we encourage people to recycle more, we have to remember that recycling is a
resource intensive process
relying on chemicals and vast amounts of energy, with many unsolved problems making it far from commercially viable.
We already know that we own more clothes than we can wear. Shopping doesn't make us happy in the long run. High volumes of fast fashion and rapidly changing trends aren't catering to our real needs.
If the Fashion industry really wants to be "an engine for a global and sustainable development", it needs to think about how to shift the business model beyond the current paradigm of continuous economic growth. We hope that the fashion industry doesn't wait until 2030 to realise that.
*This story first appeared on Greenpeace.org
Looking for the latest in eco-friendly fashion? One word: plastics.
H&M announced on Tuesday that it will debut its second Conscious Exclusive campaign — an upscale version of its Conscious Collection program founded in 2012 — which includes formal wear for men, women and children. The line uses recycled polyester made from plastic waste, an estimated eight million tons of which litters oceans each year, and is slated to be available in 160 stores around the globe in late April. The move comes shortly after Adidas partnered with Parley for the Oceans, a nonprofit that reduces oceanic plastic waste, to make running shoes made almost entirely out of discarded plastic.
For the H&M line, the Swedish retailer teamed with Bionic Yarn, a New York-based company that turns plastic bottles into technical yarns and fabrics. The signature piece of H&M's line is a blush pink pleated gown (which retails for $249) modeled by Natalia Vodianova, who was tapped to be the face of this year's Conscious Exclusive campaign. Singer Pharrell Williams serves as as Bionic Yarn's creative director, and has previously teamed up with brands like Timberland and G-Star on footwear and denim that use the bionic yarn technology.
"It's an excellent PR stunt, for H&M to raise awareness about ocean pollution — along with Adidas' partnership with Parley for the Ocean," said Lauren Slowik, outreach coordinator and design evangelist at 3-D printing company Shapeways. "But I like to hope that ocean trash is a finite resource and not something we can build whole industries on. The only real positive I see is that it helps to bring supply chain and production of materials to the forefront on consumers' minds."
H&M and Adidas said their ocean plastic efforts were designed to be more than just ploys to attract eco-conscious consumers. Adidas began selling its recycled shoes for $220 in November 2016 with a commitment to making a minimum of 1 million pairs by the end of 2017. It also plans to team with Parley on communication, education and research efforts.
Meanwhile, H&M is attempting to increase its percentage of garments made from sustainable materials, which was reported at 20 percent in 2015. It also asserts to be one of the biggest users of recycled polyester and organic cotton, and has a lofty goal for all cotton to be sustainably sourced by 2020.
However, despite its commitment to sustainability, H&M has still been vague in its transparency efforts and faces ongoing criticism for being a fast fashion retailer that is still using significant resources to produce low-priced goods. Natalie Grillon, founder of Project Just, told Glossy in a previous article that despite the assertions made against the company, H&M has still made strides in efforts like employee wages.
"H&M comes under fire a lot for their initiatives because they do publicize it," said Grillon. "When really, they've made a ton of effort in support of better wages. But then they talk about it a lot, and then they come under fire a lot for anything at all that goes wrong."
*This story first appeared on Glossy