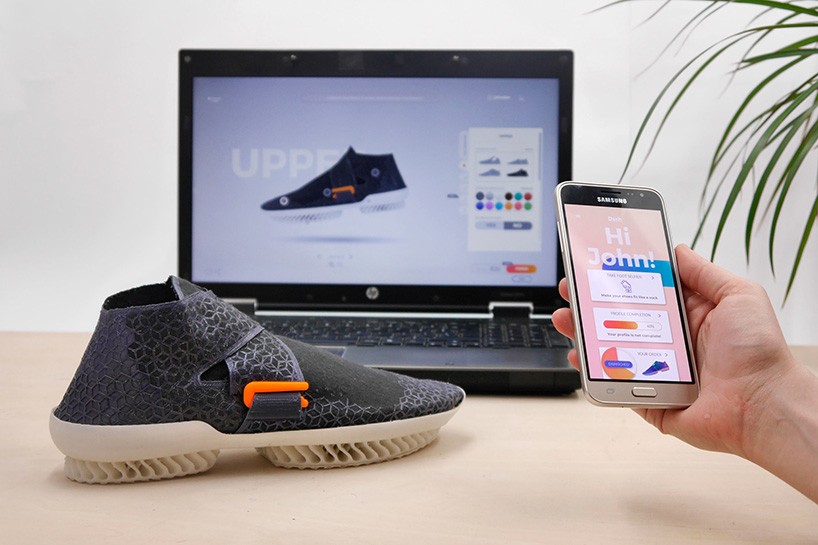 The sneaker world has long been dominated by big brands, so, Polish design students Barbara Motylińska and Zuza Gronwicz set out to propose an alternative, more sustainable model for the production and distribution of footwear. With around 20 billion pairs of shoes produced each year, and 300 million pairs thrown out annually, the duo set out to create a sustainable production chain that wouldn't do quite so much damage to our planet, using 3D-printing techniques. 
The duo created a sneaker prototype from biodegradable materials alongwith a customizing wizard.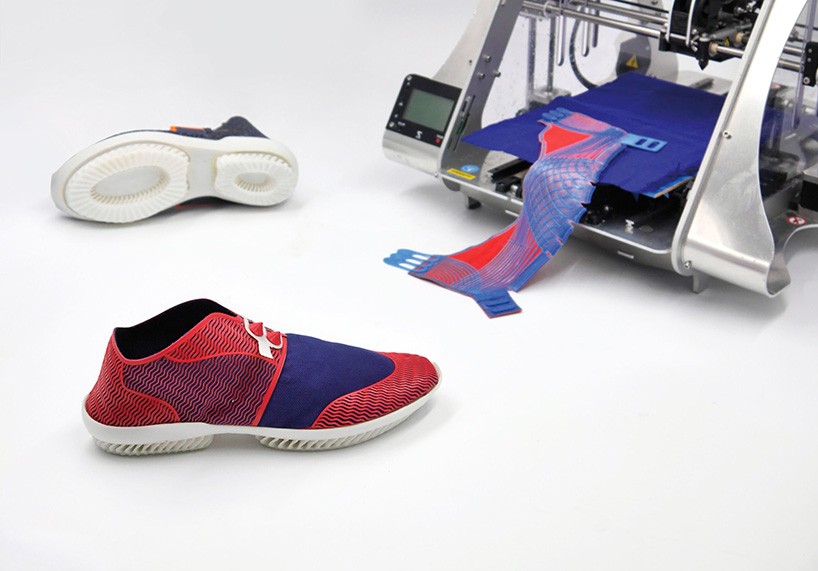 With their 'shoetopia' project, Motylińska and Gronwicz created an design for a biodegradable sneaker, that can be modified via an app. The personalized design is then transformed into a print file, which can be sent directly to a local 3D printing center or private printer owner. the concept reinvents the wheel by reducing waste due to over production, and puts the customer in the driving seat by letting them request exactly the design they want.

The sustainable shoe can be 3D printed at any workshop.
The prototype shoe is constructed from flexible, biodegradable filament and natural textiles. In the search for a way of strengthening the textile upper, the duo cracked how to directly 3D print the filament onto the material. In turn, the technique meant the whole shoe design can be constructed without even using glue, making it both more environmentally friendly and durable.

The duo cracked a way to 3D-print directly onto textile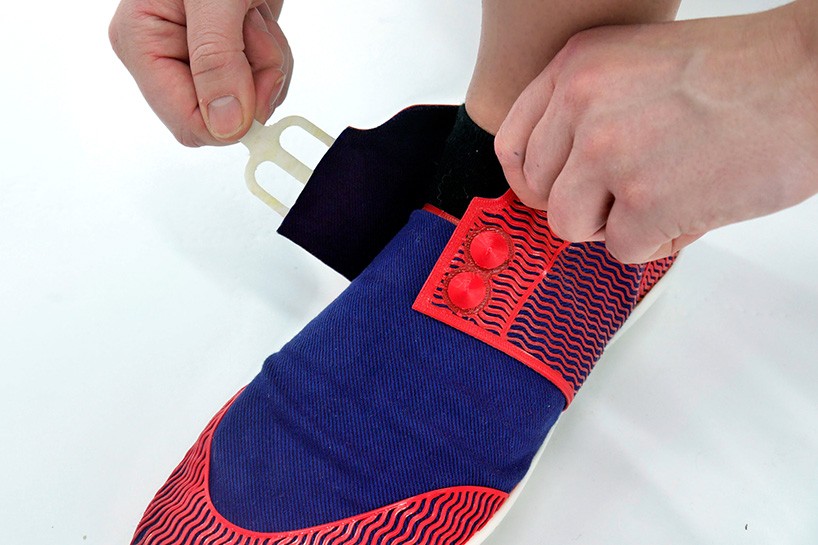 The prototype design is transferred into a preset algorithm, meaning that anyone can design and customize it without having special shoemaking skills. The online design wizard even comes with a foot measuring application, meaning the shoes are printed to a perfect fit.

The app includes a foot-measuring tool for a perfect fit

A 3D-print pattern can be downloaded via the app
The shoe can be easily customized without specialist shoemaking skills

3D-printing onto a textile base.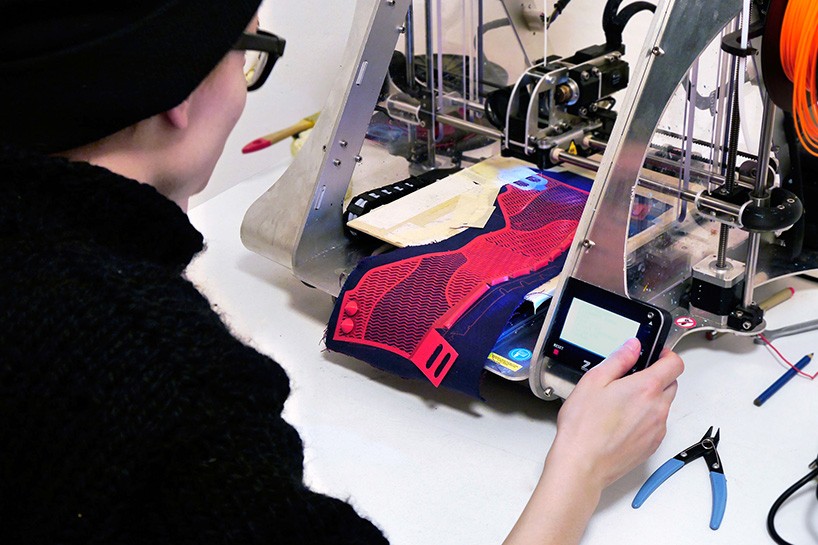 The algorithm can be easily manipulated for different designs.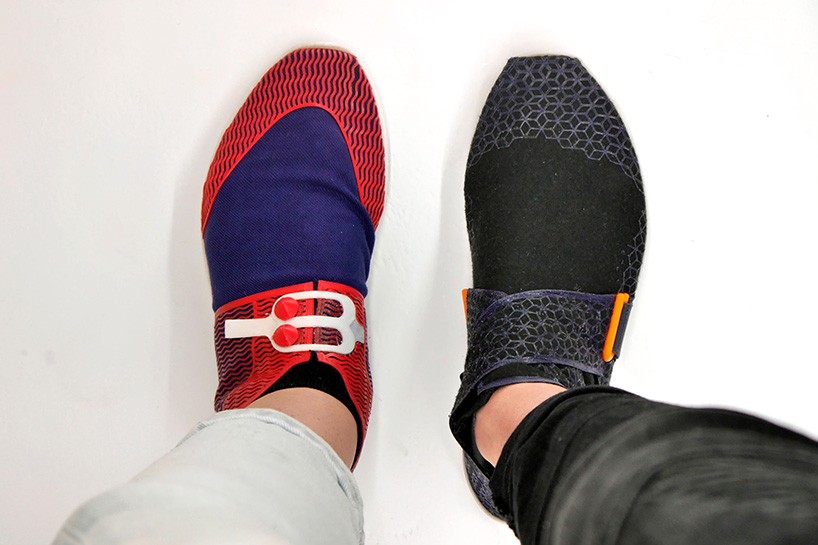 All parts used in production are biodegradable