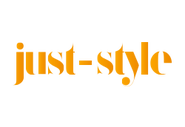 Browse through all apparel sustainability news bits from just-style.com, the online news, insight and research portal for the apparel and textile industry
Below content is auto-generated from a syndicated newsfeed. It has not been edited by GreenStitched.
Court rules that Ali Enterprises fire was arson September 24, 2020 11:30 amA Pakistani court has ruled a garment factory fire in 2012 that killed more than 260 workers was in fact arson and not accidental as it sentenced two former political party activists to death for starting it.
Audit majors refuse to help firms with Xinjiang supply chain links? September 24, 2020 12:38 pmFive supply chain auditing giants have said they will not help companies vet their supply chains in China's Xinjiang regions due to the complexity of determining whether they are involved in forced labour of Uyghur Muslims.
New initiative to cut energy use in Vietnam tier-1 suppliers September 24, 2020 10:05 amNetherlands-based IDH-the Sustainable Trade Initiative has partnered with the Apparel Impact Institute to launch a programme in Vietnam aimed at reducing the negative impact of the apparel sector on the environment in line with the Paris Agreement and science-based targets (SBTs).
DuPont and Eastman team on green fabric project September 24, 2020 11:37 amDuPont and Eastman have collaborated on a new sustainable fabric collection.
Bestseller and Spinnova explore new fibre collaboration September 24, 2020 11:16 amDanish multi-brand retailer Bestseller is teaming up with Finnish fibre producer Spinnova on a joint product development initiative to determine which of the fashion company's ranges will best suit its new sustainable wood-based fibres.
Huntsman advances sustainable polyester production September 24, 2020 9:56 amChemicals manufacturer Huntsman Textile Effects says mills that have adopted its all-in-one Eriopon E3-Save textile auxiliary for polyester processing have collectively saved more than 130m litres of water.
OESH Shoes develops 100% recyclable sole September 24, 2020 9:47 amUS sustainable footwear company OESH Shoes has developed a 100% recyclable shoe sole using 3D printing and thermoplastic polyurethane (TPU) materials by Huntsman Textile Effects.
US lawmakers vote for action against Xinjiang forced labour September 23, 2020 1:41 pmThe US House of Representatives has voted overwhelmingly to take comprehensive action against the import of apparel and other goods from China's Xinjiang Uyghur Autonomous Region – a move US apparel industry executives have previously warned would cause massive upheaval and supply chain disruption.
China defends Xinjiang's "tremendous efforts" on human rights September 23, 2020 1:15 pmChina has hit back at allegations over its treatment of Uyghur Muslims in Xinjiang by saying its actions in the region are focused on counterterrorism and anti-separatism.
Infrastructure and financial viability hamper textile recycling September 23, 2020 1:58 pmThe European Outdoor Group (EOG) says it is apparent that more can be done to understand the practices of recycling specifically undertaken within the textile supply chain after conducting research to inform the development of collection and sorting infrastructures.
Gender inequality in apparel industry going unnoticed September 23, 2020 12:17 pmApparel companies have a critical role to play in driving gender equality and women's empowerment. But a new study has deemed current corporate disclosure around gender efforts is "woefully insufficient", particularly at supply chain level.
Pilot to probe hidden Bangladesh RMG supply chains September 23, 2020 11:50 amGoodWeave International, a non-profit working to end child, forced and bonded labour in global supply chains, has launched a new project to provide marginalised apparel workers in Bangladesh with immediate Covid-19 relief and conduct research on the impact of the pandemic. 
US Cotton Trust Protocol opens doors to growers September 23, 2020 10:45 amAmerican cotton growers can now join the US Cotton Trust Protocol, a new standard for verifying the sustainability progress of US cotton.
Kingpins online sourcing hub to launch next month September 23, 2020 10:09 amThe organisers of the Kingpins Shows are gearing up to launch a centralised online sourcing hub for denim supply chain members, brands and denim buyers alike.
India introduces three new labour codes September 23, 2020 1:59 pmThree new labour codes introduced by India's union government at the weekend do little to extend any form of social protection to the vast majority of informal sector workers, an employment union has said.
Timeline – How coronavirus is impacting the global apparel industry – FREE TO READ September 23, 2020 8:30 amSince the coronavirus (Covid-19) outbreak began in China at the end of 2019, its impact has been felt across the global apparel and textile sector. just-style's timeline shows how the pandemic is evolving – and will be updated as developments unfold.
"Lopsided contracts" expose garment industry frailties September 22, 2020 2:45 pmA new policy paper that explores the power imbalances between brands and suppliers, and their contractual manifestation as a result of Covid-19, calls for more effective global governance of supply chains and stronger public and private accountability mechanisms.
#PayUp campaign shifts focus to worker rights September 22, 2020 2:31 pmAfter helping to secure US$22bn from fashion retailers for cancelled clothing orders, workers' rights organisation Remake is taking its #PayUp campaign to the next level by launching a long-term vision for change.
Sae-A Trading provides production countries with Covid support September 22, 2020 2:03 pmSouth Korea's Sae-A Trading, one of the world's largest apparel manufacturers and exporters, has undertaken a range of donation activities and disease prevention programmes to help its supplier countries in Central America tackle the Covid-19 pandemic.
Uniqlo to launch circular clothing collection scheme September 22, 2020 1:33 pmFast Retailing clothing brand Uniqlo is gearing up to launch an initiative that collects Uniqlo clothing that is unwanted by consumers to give them a new life and keep valuable resources out of landfills.