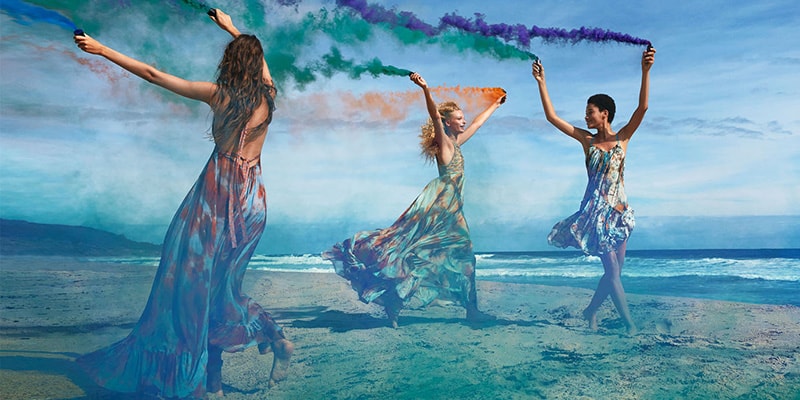 Inditex, world's leading fashion group which operates over 7,000 stores in 88 markets and owns brands like Zara, Pull&Bear, Massimo Dutti, Bershka, Stradivarius, Oysho, Zara Home and Uterqüe, has invested more than Euro 7 million on sustainability front over the last five years.
The Group has invested in expansion, scaling and modernization of logistics platforms and design centres to boost efficiency and energy saving measures. The start-up of highly-advanced "multi-shuttle" areas at the Bershka platform in Tordera, Barcelona, and at the Arteixo distribution centre (A Coruña) make dispatch time management more efficient and precise and double the speed.
Another area was research and development work focused on store applications for sustainable technology, such as paper saving mobile payments and efficiency technology RFID. Last year, it completed the deployment of RFID technology across its entire Zara store base and has embarked on the process of rolling this technology out in its Massimo Dutti and Uterqüe stores. Other brands like Pull&Bear, with Stradivarius, Bershka and Oysho will follow in 2018. Besides, the number of eco-efficient stores worldwide reached 4,519 in 2016 delivering water savings of 40% and energy savings of 20%.
Furthermore, it also introduced mobile payments in 15 markets in total since it started to roll-out in Spain, the UK, US, Italy and France. Using the online apps of each of Inditex's eight retail concepts or using a Group app called InWallet facilitate the environmentally responsible replacement of hard-copy receipts with e-receipts. Online orders placed in Spain with any of the Group's brands have no longer generated hard copy receipts since March 2017 thanks to the e-receipt system named "Paperless". Zara is also already using this system in the US and the UK.
The Green to Pack project at Zara alone save 22,000 trees and the emission of 1,680 tonnes of carbon every year. In addition to this, it also introduced clothing containers for used-garments in all Zara stores in Spain, Portugal, the UK, the Netherlands, Denmark and Ireland for recycling into new fabrics.
The research and development of more sustainable fabrics is also increasing. Last September Zara launched the second edit ion of its Join Life collection made of Refibra™ fibres. Developed by Austria's Lenzing Group, Refibra™ fibre are made of pulp from cotton scraps and from sustainably-managed forests.